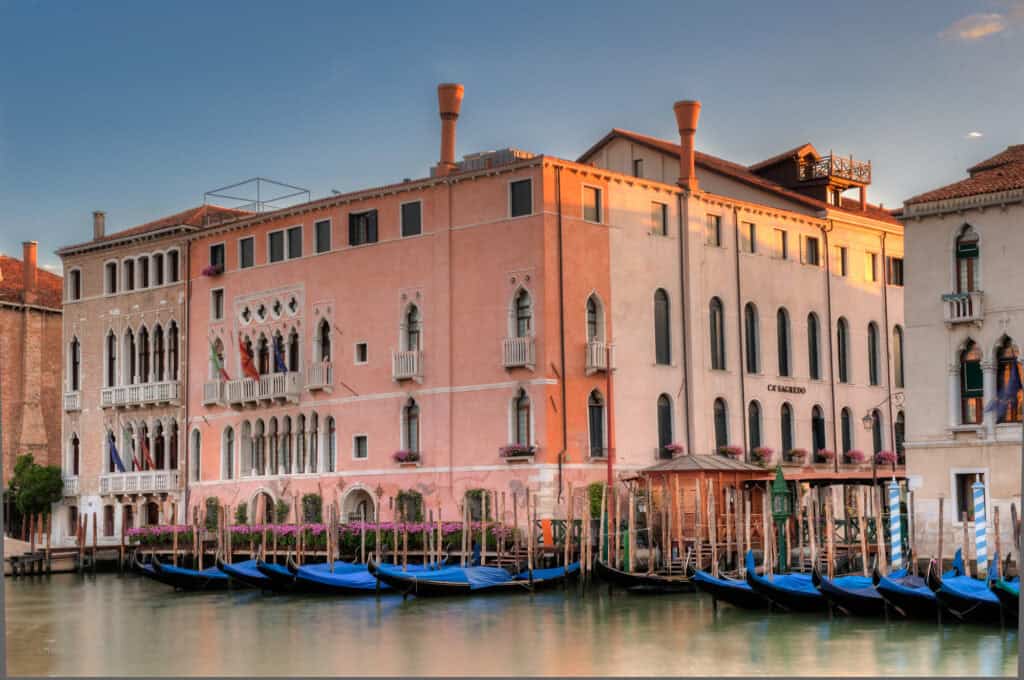 Distilling Venice's essence to its purest form, combining old-world charm with the fascinating atmosphere of the most magical city in the world, Ca' Sagredo will capture your heart.
Leaning majestically on the banks of the Grand Canal, looking directly across the water at the Rialto Market and located between Ca' D'Oro and the Rialto Bridge, the 14th century Palazzo preserves the untouched beauty of an ancient noble residence in its 42 bedrooms and suites which preserve signs of a glorious past and superb masterpieces by important 17th and 18th century Venetian artists.
A step into Ca' Sagredo Hotel, home of one of the most important Venetian family, is a step into the past, the history and the costumes of the ancient city of Venice. Half hotel, half museum, the palace is enriched by exquisite and surprising artworks in every corner: the restoration carefully enhances the original noble features, delighting while evoking an extraordinary history. Details are emphasized by a rare preciousness and elegance. Besides the artistic heritage of the Palace, Ca' Sagredo will also allow you to indulge your passion for Venice and your love for the best italian cuisine.
L'Alcova Restaurant, with its splendid panoramic terrace on the Grand Canal and with the beautiful interiors look onto the glorious water front and Rialto Market right opposite is opened all year round to offer an original cuisine based on the local Venetian traditions. An eloquent expression of the Mediterranean creativity, where you can encounter the wonders of Venice at your fingertips.
Direct link to Ca' Sagredo Hotel