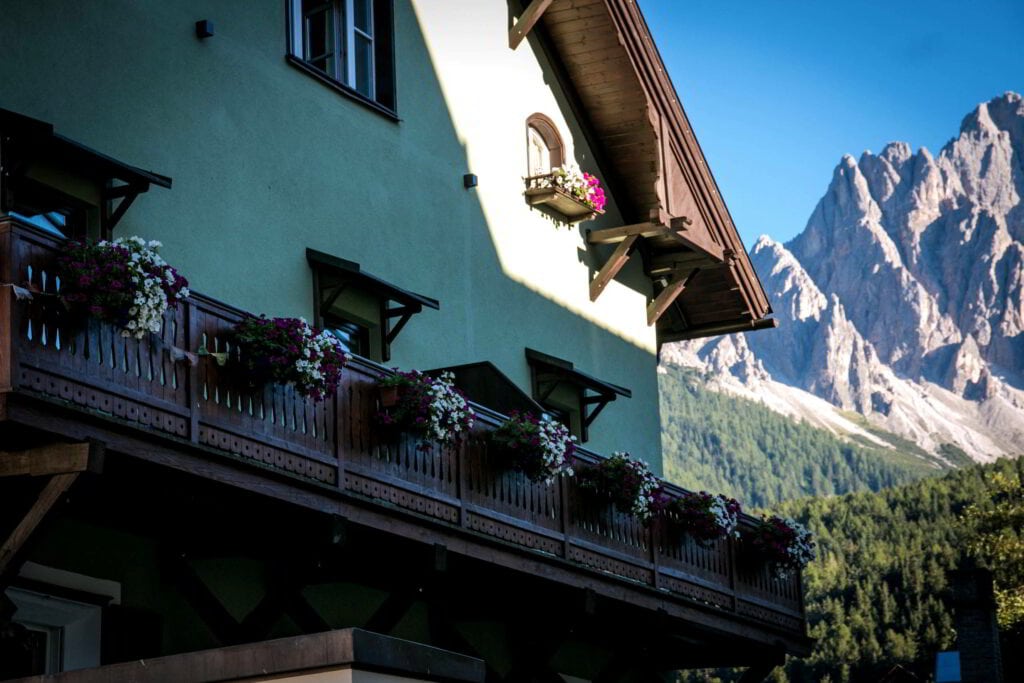 Situated in the heart of San Candido/Innichen in South Tyrol, Hotel Zenana is set in an historical townhouse offering an entirely different experience, where a hotel becomes a home. Embraced in the bliss of South Tyrol, suspended between mountain peaks and green valleys, where travellers enjoy the most fascinating aspects of a truly breathtaking area of UNESCO world heritage Dolomites.
A Liberty style house and a hotel steeped in creativity and flair, made up of 3 apartments and 7 suites. All with different styles and vibes, welcoming and full of character, where the decor becomes an emotional experience and every detail tells a story. Each piece of furniture, object, detail has been chosen with dedication, and located in its ideal place. Precious fabrics of different periods decorate the interiors and rooms.
All bathrooms offer the highest standards and include carefully selected towels, special scented bath products and of course, hair-dryer, bathrobe and slippers.
This part of the Dolomites is appreciated both in Summer and Winter because it offers many different activities, suitable for all. This area is renowned as Italy's number one cross-country skiing destination, with over 200 km of perfectly prepared cross-country tracks with panoramic views of the Dolomites. Snowshoeing and winter hiking are also very popular here, with easy paths suitable for gentle walks and short excursions.
In summer it is a true green paradise with a number of summer sports to do, thanks to the many side valleys and peaks that surround the town. There are walking and trekking paths for every level, as well as mountain bike, horseback riding and rock climbing options.
Direct link to Zenana Boutique Hotel and Apartment