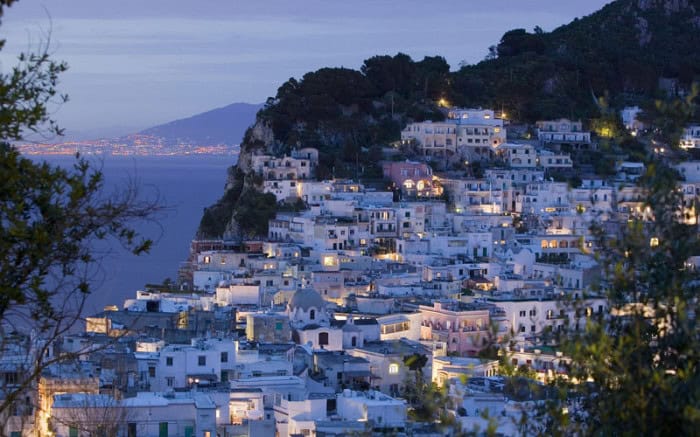 Capri … Dive into the deep blue sea…
"One of the magnetic points of the Earth"… so, the writer and painter Alberto Savinio described Capri. A green oasis with magnificent scenery between the deep blue sea and the sky.
Alexandre Dumas described in 1835 his visit in the "Grotta Azzurra" with these words: "I suddenly found myself in an extraordinary grotto and gave out an involuntary cry of delight: in front of me, around, above and behind, I saw things too marvellous to describe"! Imagine a completely blue cavern, as though God was amusing himself making a tent with pieces of firmament"! Capri is also an amazing and wonderful setting for shopping: precious jewellery, fashion boutiques, luxury shops close to the small and tiny craftsmens' shops that give the visitor the possibility to admire and buy local products such as fine and refined laces; delicate and unforgettable essence from flowers of the island, the excellent limoncello and the Capresi sandals famous all over in the world. Luxury Hotels, extraordinary villas, idyllic gardens, traditional small boats or private luxury yacht are only a few possible venues for your romantic Ceremony!