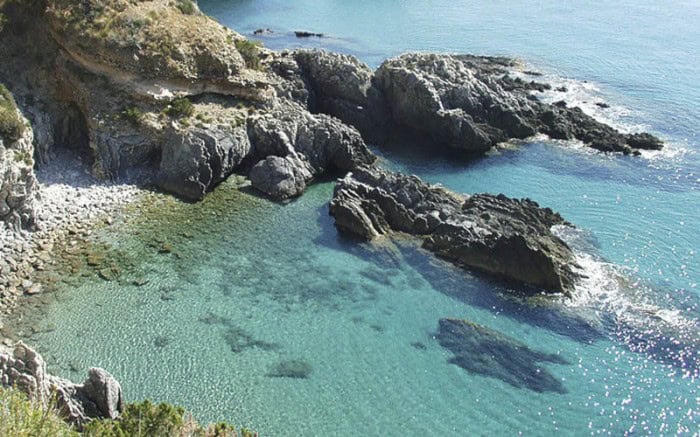 Cilento where wild beauty meets pure Love!
The Cilento coast can be considered as the continuation of the most famous Amalfi coast and, for its historical heritage and its unspoiled nature, in 1998, the UNESCO has added the Cilento area, in the World Heritage List.
This Romantic Destination is only about two hours driving from Naples. Cilento is a scenery of strong contrasts: small medieval villages, pristine nature, vertiginous cliffs into a sparkling sea, and white beaches. Theatre of myths lost in the mists of time, where Ulysses encountered the Sirens and Palinuro was shipwrecked.
The Cilento Coast from Paestum, cradle of civilization, to Sapri, offers hundreds of miles of spotless beaches, an incomparable heritage of nature, art, and history. Are you looking for an off of the beaten track Destination?
Are you thinking of celebrating your Love and your Union in a charming and undiscovered Italian Travel Destinations? Cilento is where Weddingay.com staff will be happy to plan and organise your Special and Personal Party!
Do not forget that Cilento coast is also very famous for its traditional cuisine based on many typical local products and for its oil, one of the best in Italy: so if you want to live a real Italian Travel Experience to keep in your hearts forever, this is an idilliac Italian Location.
Wild, daring and romantic, the Cilento could be your breathtaking backdrop for your Symbolic Ceremony. Uncontaminated beaches, fishing villages, archaeological site, castles, villas and small abandoned villages in the heart of the Cilento and Vallo di Diano National Park … Amazing locations for your romantic private moments where Weddingay.com staff has a deep knowledge of the entire area. Ask us about our LGBTQ Services ideas!