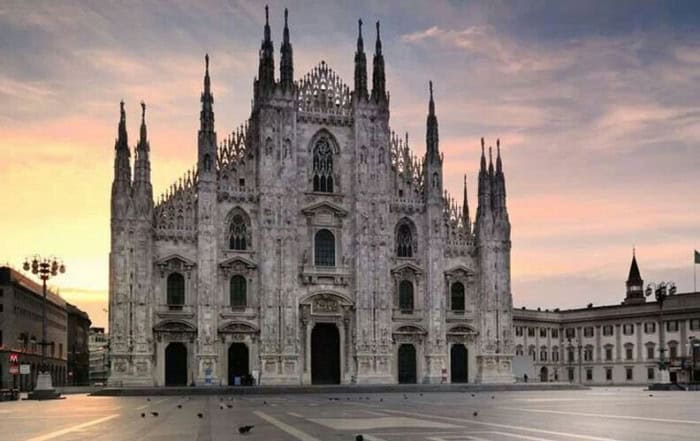 Milan is the right choice if you look for a trendy Italian city!
Milan is well known as the leading edge of Italy's fashion and design industry. The heart of the fashion and glamour shopping is not far from the Duomo: Via Monte Napoleone, Via Sant'Andrea, Via Spiga and via Borgospesso; called the "Quadrilatero d'Oro", hosts the biggest designer names.
This typical business city of North Italy sometime wet and foggy or wet and muggy is anyway an historic city with a rich cultural heritage: art galleries as the most famous Brera art Gallery; The Duomo and the Church of Santa Maria delle Grazie, which has the splendid painting of Leonardo da Vinci, "The Last Supper" ; Castello Sforzesco and the Navigli, which follow the tracks of the mediaeval city walls, a little far from the centre but good for idle strolling and at night its bars and clubs are among the city's best.
No far from Milan, the lakes and the low mountains of the edge of the Alps offer the best suitable locations for a tender symbolic ceremony and an unforgettable honeymoon!