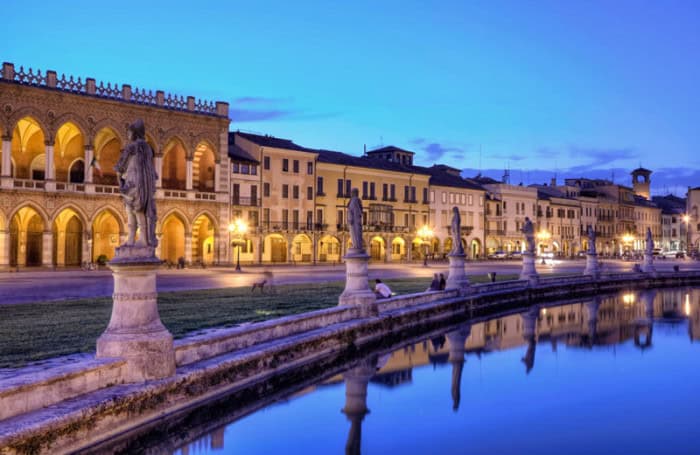 Padua,  Elegant & Vibrant Lifestyle!
Padua is one of the most culturally and economically charming cities of the Veneto Region. The city offers an infinite number of activities from cultural events, exhibitions and reflecting the energetic pulse of the Paduan lifestyle, a perfect balance between ancient and modern customs: a wealth of medieval, renaissance and modern architecture and shops, markets and locals, a sparkling vitality and vibrant modern life and night-life.
Beautiful is to discover the charm and the history of Padua sailing along its numerous canals that make the ancient water network between the river Brenta and the river Bacchiglione. So, a variety of landscapes which is also reflected in the Padua cuisine, full of seasonal products which differ from area to area. Wonderful locations for your symbolic wedding not far from the city centre as for example in the natural oasis of the Euganean Hills, the largest spa in Europe, located a beautiful verdant amphitheatre, where the rich Mediterranean vegetation alternates with thick forests. Among woods, vineyards and olive groves is enclosed an extraordinary architectural heritage that includes villas, castles, abbeys and historic towns.