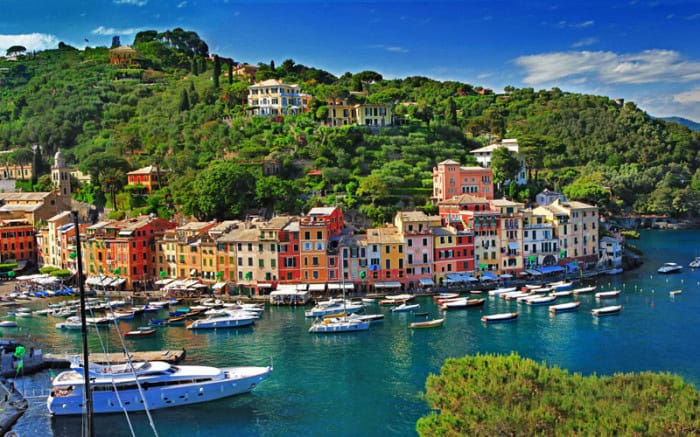 Portofino, if you are looking for the Italian Glamour!
This is one of the most famous towns in the world, not only because of its incomparable natural beauty but also because it is where the rich and famous persons like to hang out. Since the second half of last century, Portofino continues to be the destinations for the V.I.P, particularly from the world of movies, show business and fashion.
The Parco Naturale of Portofino is the oldest nature reserve of the region, the Liguria. The Promontory has many walking tracks through it. One unusual hike, organised by the Reserve authority is the so-colled "Via dei Tubi", along the old aqueduct. The underwater part of the Promontory , with rocky walls that go down 50 metres, thanks to many fissures and splits in the rocks, offers a delightful submarine panorama, extraordinarily full of fish! One of the most charming places in all of Liguria is San Fruttoso of Capodimonte, where the work of man blends perfectly with the uncontaminated, lush natural setting. Reachable only by boat on of the most beautiful place to have magic, romantic moments!