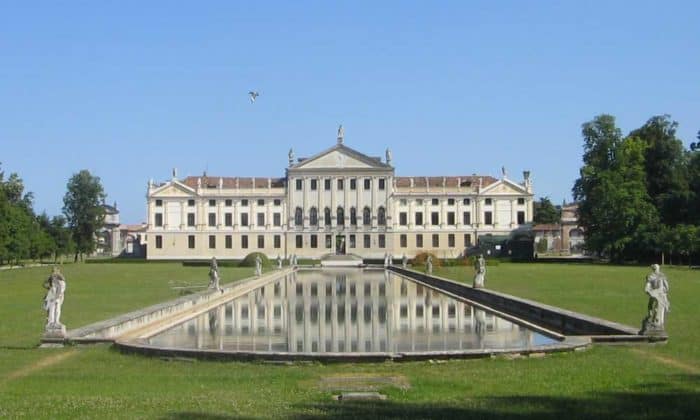 Riviera del Brenta
The river Brenta, the waterway connecting Venice to Padua, was the ideal extension of Venice onto the mainland, almost a continuation of the Grand Canal, lined with dozens of palatial villas dotting the banks of this ancient river.
The Serenissima Repubblica began its expansion on the mainland in the 15th century, after it had settled its disputes with Padua. At the time, Venice was at the apex of its maritime power, and the Venetian patricians were able to invest considerable capital in their mainland agricultural estates. The best architects were called in to design the stately country homes, a far cry from the traditional farmhouse, so splendid that a new name was coined for them – villa.
Between the 17th and 18th century it experienced a golden age which turned it into a privileged holiday resort for rich Venetian nobles.
Owning a country estate with a villa where to entertain family and friends became a must, and when the summer heat became oppressive in Venice, the nobles would have themselves rowed across the lagoon and up the Brenta, on whose cooler shores they organized parties and revelries and engaged in amorous dalliances.
Navigation began at St. Mark's Square, with the famous burchielli, a sort of venetian boat, and after crossing the Venetian lagoon, the boats gained the river Brenta and touched the various towns and villages along the Riviera, landing stage in Padua.
In the course of time, navigation along the Brenta was abandoned in favour of road transport, and the river lost all the once- booming activities that had been connected with it.
Only in mid-20th century did the old magic of the villas experience a revival, and with them life was brought back to the river.