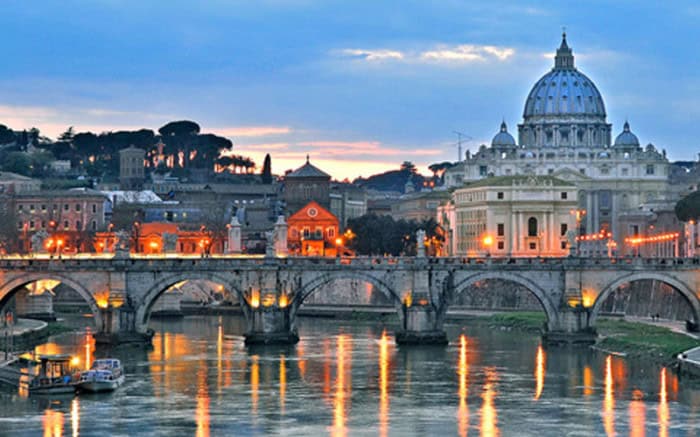 Rome to celebrate your Eternal Love!
Rome, the Eternal city, with its uncounted monuments, churches and art treasures gives the impression to be in a huge museum! The list of things to see in Rome is endless: The Coliseum and the Roman forum; the Pantheon with nearby its elegant cafés and its typical traditional restaurants; the major shopping streets and alleys around the Spanish Steps and so on…
Rome's gay scene, despite the proximity of the Vatican, is in the last years, becoming equally gigantic. The larger Summer attraction is the Gay Village not far from the city centre. Roman nightlife in Campo de Fiori, Piazza Navona, Trastevere, along the Tevere river and Via Veneto still retains some of the smart ethos satirised in Fellini's Dolce vita and designer-dressing up still very much a part of the mainstream scene. Out from the city is an amazing countryside complete with rolling hills, lakes, sea sides, castles and villas that can become the most perfect venue for a dreamy wedding ceremony.