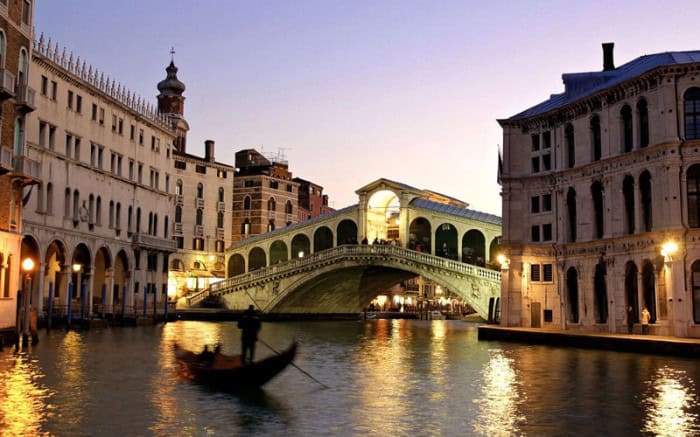 Venice, city of Love and Lovers!
Venice is one of the most romantic cities in the world. No other city has quite the same appeal. With its thousand year of history, Venice is an astonishing mixture of Renaissance, Byzantine, Gothic and Baroque architecture.
Maybe the one and only city in the world where still nowadays there are no cars or traffic but only canals which cross the city and divide Venice into six districts or better "sestieri" . Amongst which, the best known, is St. Marco, where the majority of the essential touristic sights are clustered: Piazza San Marco, the Basilica of Saint Mark, the adjacent Palazzo Ducale, but not far also some museums, the famous Teatro La Fenice and art galleries. But Venice is also its lagoon and its little islands all to discover. The beautiful buildings such as historical Palazzos and charming and elegant Hotels, the view of the Grand Canal and of the Venetian lagoon can become a spectacular backdrop to your Romantic Symbolic Wedding. Private ceremonies can take place almost everywhere: in ancient Palazzos, which some of these are now enchanting Hotels; in several secret gardens, at the nearby beaches of Lido of Venice, along the Brenta Riviera on the Brenta river or even in a gondola!