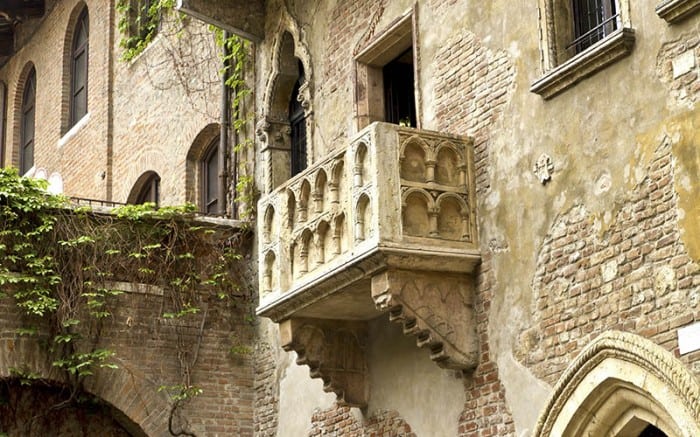 Verona, could you imagine a more romantic city?
Verona is a magnificent city of art, surrounded by the traces of its ancient history: architectural and artistic masterpieces as the most famous world-wide monument: The Arena, where, during the Summer takes place the well-known Opera Festival.
Poets, writers and musicians like Dante and Shakespeare, Byron and Mozart have been inspired by this historical and romantic city throughout the centuries and that's why, Weddingay.com, decided to list Verona as one of the Italian selected Wedding Destinations, for the LGBTQ community.
Not far from Verona, the Valpolicella area, recognized for the quality and variety of its wines like Valpolicella and Amarone but also for its olive oil, cheeses and rice: the area is a perfect setting for a romantic ceremony in a wineyard or in one of the many historical mansions that easily can be turned into a Dream Wedding Location or a glamorous scenery for your Special Celebration Day.
Lake Garda is also a very popular destination with its undeniable nature and its ancient villages, medieval castles and unique and artistic buildings: Sirmione, Garda, Bardolino to name some of the interesting places that Weddingay.com suggests you to visit!
"There is no world without Verona walls": thanks to William Shakespeare and to his tale of the two star-crossed lovers, Romeo Montecchi and Juliet Capuleti; Verona is eternal and famous.
Valpolicella vineyards, elegant villas, medieval castles, classic yards, wine cellars, refined palaces and ornate gardens could be your dreamy sites for your Romantic and Magic Wedding! Weddingay.com, during the years selected venues, hotels, suppliers in order to provide you with the best services available in Verona and Garda Lake area.